Greetings from the Chairman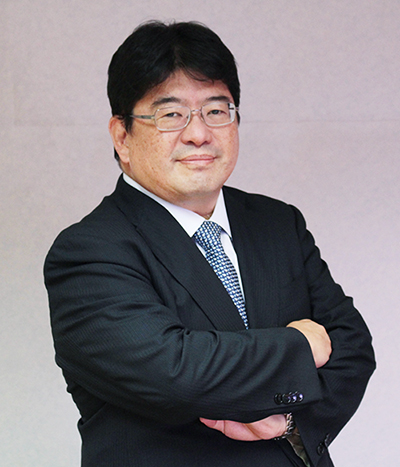 I am grateful to announce that Tei Enterprises Ltd., established in October 2003, has marked its 15th anniversary this October.
I would like to express my deepest gratitude toward the patronage of our suppliers, customers, and partner companies, without whom this achievement would have been impossible. I would also like to express my sincerest gratitude to all our employees.
When we first started, we only handled frozen tuna, but over time began providing a wide range of Japanese ingredients after customer request, from fresh seafood such as raw tuna to farm products, animal products, and frozen food, and have even implemented a cold chain system that can handle temperatures ranging from -60° to 15° Celsius.
We also began selling Japanese wine two years ago and have equipped a large cellar for this purpose.
According to statistics, the food consumption rate per person in Hong Kong is approximately 1.7 times higher than that of Japan. Though this area does not have a large population, we can assume that, backed by this vigorous consumption, as the population grows, so will the food and drink industry.
These days, the diversity of Japanese restaurants alone has increased to a level incomparable to that of 15 years ago. In addition, as a recent trend, Western and Chinese restaurants are starting to use Japanese ingredients more widely than ever before.
We began supplying Macau and Singapore with Japanese ingredients several years ago, our operations in of these countries supported by customers who understand Japanese food culture.
We will further expand our business globally, not only in countries with high consumption rates and strong economies, using experience cultivated over the years as our foundation.
With our name changing to Zen Foods Co., Ltd. on November 1, 2018, all employees are filled with new energy to fulfil their duty as Japanese food missionaries in order to help move our company forward, and so we would like to thank all our suppliers, customers, and partners, and ask for your further support and cooperation in the future.
November, 2018
Zen Foods Co., Ltd.
Chairman
Toshio Himuro
Greetings from the Managing Director
Tei Enterprises Ltd. celebrated its 15th anniversary this year. We would like to once again offer our deepest gratitude to everyone who believed in us and offered us guidance and support.
Based on our management philosophy of "being the leading company when it comes to spreading and permeating Japanese food culture worldwide while inspiring customers and pursuing the mental and physical health and happiness of our employees", we have taken our 15th anniversary as an opportunity to rename our company Zen Foods Co., Ltd., to elucidate our pride and ambition of "being a company that introduces and spreads Japanese food throughout the world market".
The word "Zen" can have many meanings in Japanese:
Zen as in 【Shi-Zen】 means Nature, which nurtures people and bestows us with blessings.
Zen as in 【Zen-shyu】 (Zen sect.) teaches to eliminate the unnecessary and come face to face with the essentials. Recognized worldwide, these teachings represent Japan and the Japanese spirit.
Zen as in 【Sai-Zen】 means aiming for the best results out of human actions and behaviors.
I feel that each of these words expresses uniquely Japanese aesthetics and their pursuit that has formed Japanese culture.
【Zen】 also means lacquerware called japan, which is used when entertaining guests with Japanese food, we named our company Zen Foods Co., Ltd., with pride and ambition of "being a company that introduces and spreads Japanese food culture throughout the world", starting with Hong Kong.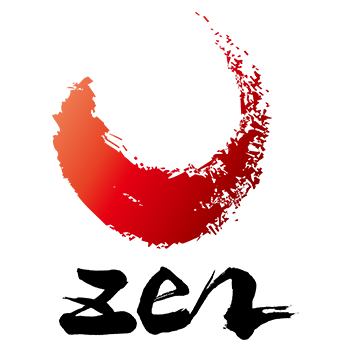 Our company logo represents four concepts.
The vermilion circle represents lacquerware round tray. Called japan in English, lacquerware symbolizes Japan. We take pride in bringing the Japanese culture with the products we carry. Our mission is to deliver these with care and bring delicious Japanese food to our customers' tables.
The semicircle also represents the smile that delicious food brings to the mouth. We hope to make everyone smile with the products we deliver.
The stroke to the upper right represents our hope to see everyone involved in our company rise to the future.
Finally, the vermilion color also represents tuna, we started out as a trading company specializing in tuna 15 years ago. This company color, chosen so we never forget our original ambitions, represents our determination to continue providing tuna as our forte.
With 2018 as a new start, we would like to meet the need for Japanese ingredients worldwide and continue inspiring awe in consumers based on safety and peace of mind by building stronger partnerships with producers, processors, and distributors and creating better products and services.
We ask for your continued guidance, support, and further patronage in the future.
November, 2018
Zen Foods Co., Ltd.
Managing Director
Daisuke Aota